What comes to your mind when you hear the word "self-care"? Do you automatically think of a woman getting a massage at the spa or pampering herself in a bubble bath? That makes sense. After all, self-care has always been described and marketed as an activity for women. But men need it, too. Men need to look after their physical, emotional and mental health, too.
Every person will have a different method of self-care, as there is no set way to take care of yourself. "Self-care" is a term that has taken on a variety of levels. It could mean anything from taking a break after work to napping in the afternoon to stretching before bed. Whatever it is, it helps you stay mentally and physically well and can be part of your routine just about anywhere as long as it's achievable. If you need more help, we've created a list of "self-care for men" ideas that can make all the difference in making your daily life more mindful and intentional.
Work out and stay active.
Exercising has been proven to be a great way to de-stress and increase your happiness levels. It can be hard to find that balance of work and personal life, and exercising provides an opportunity for you to focus on yourself. Working out releases endorphins, which make you feel happy. Your brain needs an outlet, and exercise is a great time to decompress and clear your head.
Working out is also a great way to stay physically active without feeling like you are missing out on anything by not socialising with others because you can fit in whatever activity you want during the day. Whether it be running, jogging, walking, swimming or cycling, there are plenty of activities you can try.
Get into home cooking.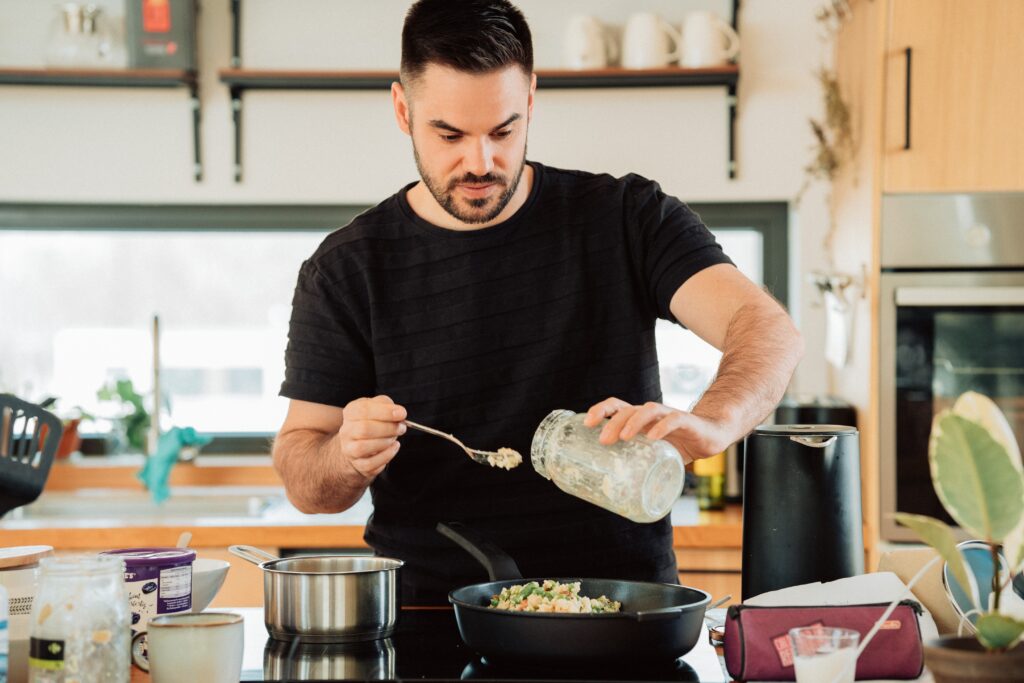 Cooking is another way to clear your head after a busy day at work. And when you try cooking new recipes, that can help break your usual routine and make you feel excited. If you go the healthy-meal route, your physical health benefits, too. It's easy to get into a healthy lifestyle if you're the one who shops for ingredients and cooks the dish. Plus, cooking is a great way to connect with your family and friends. Sometimes, a good meal and conversation with your loved ones are enough to energise you for the days or week ahead.
Adopt a nighttime skincare routine.
First, you should create a simple skincare routine and stick to it. There are lots of resources that can go into the details, but in general, the most basic steps will be washing your face and applying a moisturiser. Skincare products are deemed more effective during the night. That's because your skin cells regenerate during sleep so they're in a better condition to absorb the nutrients from the skincare products. If you're growing a beard, your nighttime skincare routine should also include the use of beard care products like beard balm and oil.
Slow down the mind with reading.
If you want to take some time out for yourself but are unsure what to do, catch up on your reading. That's a good activity for self-care for men. It can help you forget about your worries and get a much-needed digital detox. 
Getting lost in a novel is also an excellent way to signal to your brain that you're winding down, preparing for sleep. So if you've been struggling to get a good night's sleep, stay away from your phone 30 minutes before bedtime and read a few pages instead.
Make time for your passion.
It's important to find what lights your fire and sparks your passion. If you enjoy reading, find a good book. Or, if you're more into creating new things, try a new hobby. You can take out some tools from your storage shed and build a small table or shelves or do some gardening.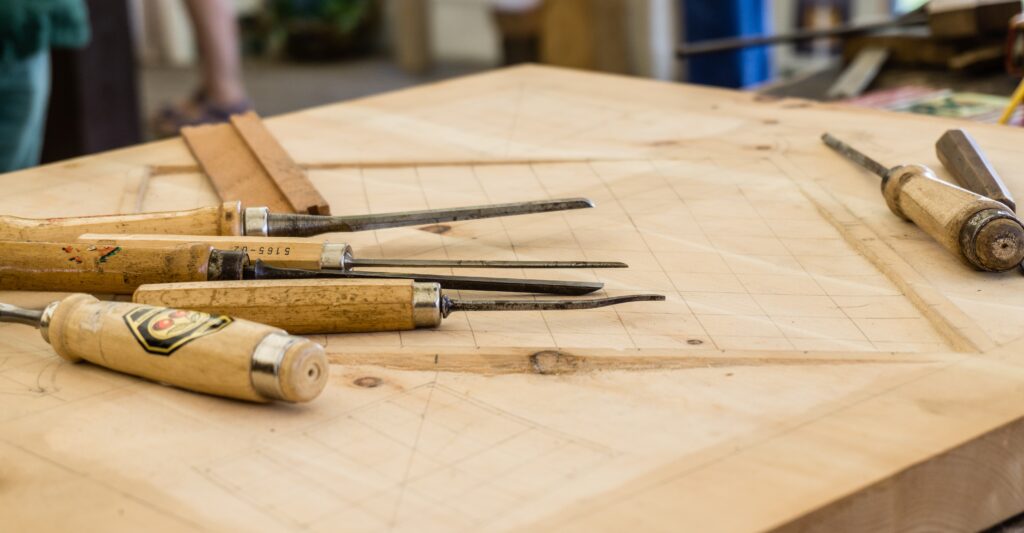 Doing passion projects in your free time can also lead you to a group of like-minded individuals, who'll likely be good for your emotional and mental health. For instance, if you've been spending some time in your shed, you can also join a local men's shed for a change.
Take time to meditate.
If you're looking for one of the best ways to stay in mental and/or physical good shape, try meditation. If you have a smartphone, many apps can help you learn simple, effective methods of meditation.
Just a few minutes of meditation will help relieve anxiety, reduce stress and improve sleep. As you become more skilled at meditation, you'll also experience other benefits like greater self-awareness, improved focus and even lower blood pressure.
Hop on the self-care bandwagon, men.
So much has happened in the past year, and we know that it was difficult. Having self-care practices close by is important for maintaining your mind and nurturing yourself. Self-care for men is a multi-faceted subject—let it help prepare you mentally, physically, spiritually and emotionally. That way, you can be a better man not only for yourself but for others, too.